EXPERIENCE TORONTO'S LARGEST POOLSIDE PATIO
Enjoy the luxurious pools, private cabanas with a friend and dedicated staff to create a once-in-a-lifetime experience.
Food and Desserts
Menu curated by Celebrity Chef Robert Rainford, as seen on License to Grill (Food Network Canada).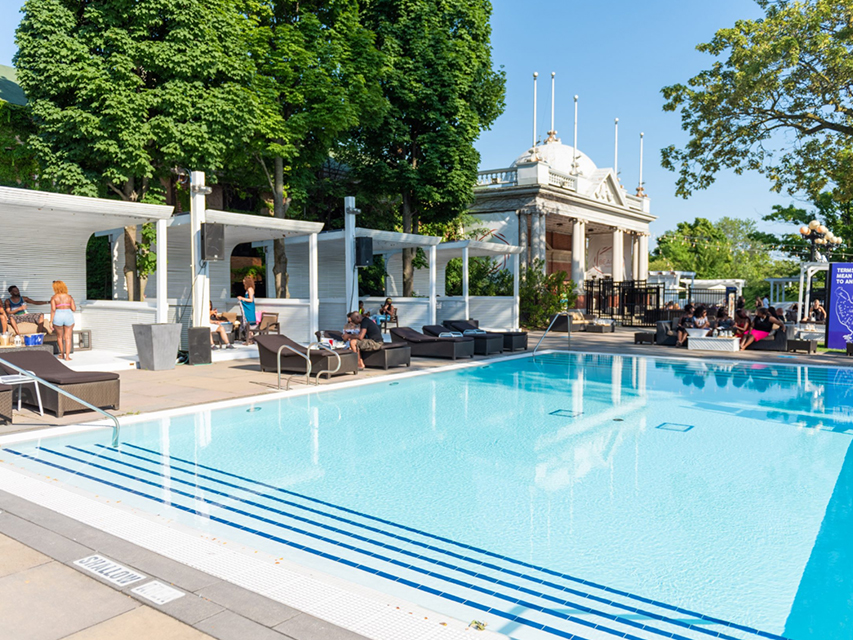 Private Cabanas
Enjoy Brunch, Lunch, and Dinner every weekend by the pool with music by select top DJs.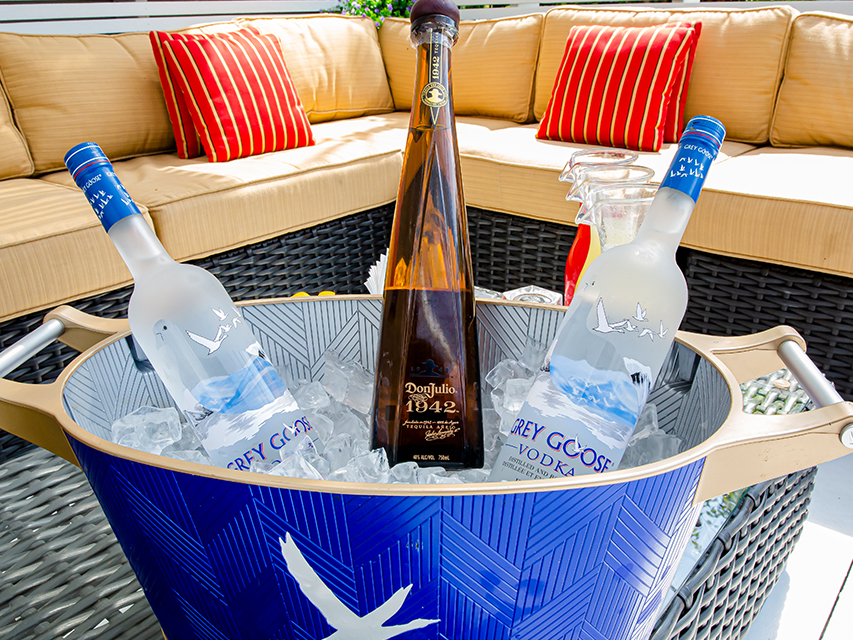 Bottle Service Packages
Packages can be purchased in groups of 2-6 with bottle service as an option.
SCHEDULE
OUR POOLSIDE HOURS
FRIDAYS
8 PM - CLOSE
A Bizarre Fashion Night featuring Canadian Designers
SATURDAYS
12 PM - 3:30 PM
4 PM - 8 PM
9 PM - CLOSE
SUNDAYS
12 PM - 3:30 PM
4 PM - 8 PM
OFFICE HOURS
MON - FRI
10 AM - 6 PM
Thursdays and Holiday Monday's Coming Soon!
Events are 19+ and rain or shine. In the event of severe inclement weather, reservation holder will be notified via email about the status of that day's event.
Frequently Asked Questions
What is Grand Bizarre Beachclub Restaurant?
What is the age requirement?
How does the seating fees/tickets work?
How do you maintain social distancing?
What are the hours of operation?
Is there a parking near by?
What is your cancellation policy?
What happens if there will be rain the day of my reservation?
How many people are allowed at each table?
How do we book for a table if we are more than 6 people?
ABOUT GRAND BIZARRE BEACHCLUB RESTAURANT
The Grand Bizarre Beachclub Restaurant located at the Exhibition Place is more than just a socially distanced patio.
The 86,000 Sq Ft outdoor patio comes equipped with three large infinity pools, private cabanas, and plenty of space for a socially distanced dining experience.